SHOW ME YOUR TREES!
My next creepy, mysterious YA thriller, THE SUFFERING TREE, releases TOMORROW, June 13th, with Disney Hyperion. To celebrate, I'm hosting a contest with a tree-mendous giveaway!
WHAT'S THE PRIZE?
Each of the five winners will receive one prize package containing a signed, personalized hardback copy of THE SUFFERING TREE plus bookmark, sticker, and a gorgeous original, handcrafted Tree Ring Moleskine Journal.
HOW ARE WINNERS CHOSEN?
Five winners will be chosen at random. Remember to use the hashtag #TweetATree so we can find your tweets and shares!
HOW DO I ENTER?
Simply Tweet an original photo of your favorite tree (it can be spooky, atmospheric, beautiful, hulking, willowy, blooming, or bare… just make sure the tree is the focus of the photo) along with any of the following captions:
#TweetATree! I entered to win THE SUFFERING TREE release day prize pack #giveaway! http://bit.ly/2stFyxH

 

#TweetATree for a chance to win this epic tree-themed #giveaway! #TheSufferingTree http://bit.ly/2stFyxH

 

Check out this treelicious prize pack #giveaway! #TweetATree #TheSufferingTree http://bit.ly/2stFyxH
Want to write your own caption? Tree-rific! Just be sure to include a link to the contest post http://bit.ly/2stFyxH, plus the #TweetATree hashtag.
Want to earn bonus entries? Share your #TweetATree photo plus caption with hashtag on Instagram, Tumblr, or Facebook for up to three more chances to win!
TO KICK THINGS OFF, HERE'S MINE!
CONTEST RULES:
Photos must be your own, (or you must have permission of the owner of the photo to use the image in this contest).
Winners must provide a valid UPS shipping address. Prize packs will be shipped via UPS to the US/CAN only.
Contest period will run from noon EDT June 12th to noon June 26th, at which time the contest will close to entries and winners will be chosen at random.
Winners will be announced here on my blog at noon EST on June 30th. Winners must claim their prize by email, including a valid UPS shipping address, no later than July 7th.
Entries must contain the #TweetATree hashtag and contest link to be eligible.
You may enter up to 2x per day via Twitter. Only 2 tweet entries per person per day will be included as entries in the final drawing.
One bonus entry may be earned for sharing your tweet on Instagram, Facebook, or Tumblr, for a maximum total of 3 bonus entries during the contest period.
GOT IT? GREAT!
Just for fun, before you rush off to snap that pic of your favorite tree, comment below with your answer to one of the following questions:
–           If I could be any tree in any place in any time period, I would be a . . .
OR
–           I can't wait to read THE SUFFERING TREE because . . .
Thanks for participating!
Can't wait to see your pics!
Elle
It's official! The cover reveal for my upcoming YA thriller, THE SUFFERING TREE (coming June 13, 2017 from Disney*Hyperion), is now live at YA Books Central! Stop by and enter for a chance to win a pre-order PLUS a signed copy of HOLDING SMOKE! And check out a little love note from me, my inspiration for the story, and my thoughts on this exquisite illustrated cover! Do you love it? Want to read it? Don't forget to add it to your GR shelf today!
Many readers of HOLDING SMOKE responded that the story made them think differently–that it opened their mind to questions about youthful offenders and their lives. Many expressed a curiosity to understand more about the world in which Smoke, Ben, and Martín lived.
Research was tough for this book. Because of privacy laws surrounding juvenile offenders, I was unable to physically tour a youth correctional facility, so I relied heavily on documentaries, news articles, and first-hand accounts by professionals who've worked in these kinds of environments. While the "Y" in HOLDING SMOKE is a fictional setting, it's based on details gleaned from very real places.
Here's a look into some of my research. I'm including links to videos that will take you inside a few of these facilities, and into the day-to-day experiences of those who live and work within them. I'll also include some links to websites and articles below. Note, not all of these are prisons. Some are jails or detention centers, which house juveniles awaiting trial. Some are prisons/correctional facilities/rehabilitation facilities, where juveniles might serve out their time after conviction and sentencing.
If you connected with Smoke and you loved his story, please consider leaving a review on your favorite retail site.
Thanks for reading!
(Below: not a similar facility to the Y, but an example of a riot and escape in a youth detention facility.)
For those looking for an compelling non-fiction book on the subject, Last Chance in Texas: The Redemption of Criminal Youth by John Hubner is an inside look into the Giddings State School in Texas, which was designated a max sec juvenile correctional facility in 1980 and has housed some of the states most violent youth offenders. (In Holding Smoke, the ideas for the warden's mentor program and his conference in Texas were inspired by the programs instituted by this prison.)
I came home and found a surprise box of NEARLY FOUND paperbacks in my mailbox! I can't travel with all these extra books, so let's have a giveaway!
Enter for a chance to win a signed paperback of NEARLY FOUND plus a Nearly Gone Clue Journal by August 1!
Rafflecopter will choose 20 lucky winners! This contest is open to US residents only. Good luck!
I get a lot of email from readers. I love hearing from fans of Nearly and Reece (and now Smoke too!). And I do my best to reply to every inquiry. But lately, most of you are asking the same question, and so I thought it would be a good idea to answer it here on the blog.
Question: When will you write another Nearly book?
Sadly, the answer is not up to me.
Actually, it's up to you.
I'll explain why.
I would love to write another Nearly book! When I sold Nearly Gone to Penguin, we sold it as a two-book deal with the hopes that we could publish more books in the series,  *if* it was popular and successful, and *if* we had enough sales to make the investment of a third book worthwhile to the publisher. It costs the publisher a lot of money to produce, market, and distribute a book, and they carefully evaluate the financial success of a book when deciding whether or not to invest in that series again.
By most measures, the Nearly books have been incredibly successful! Nearly Gone has won awards and recognition and both books have received critical acclaim. Nearly has a lot of fans and readers out there. But we haven't seen enough sales of the books to make a third installment possible. And by sales, I mean actual sales. Not downloads. Not free ebooks. Not pirated copies. I mean legit sales. That's what counts when the publisher factors in the actual, measurable financial success of the book.
So… back to the question.
Yes! I would LOVE to write another Nearly book. Yes, I do want to share answers to all your burning questions about Nearly and Reece and her father. But in order to do this, we need to sell a LOT of books. This is true for all beloved series books. But the good news is, there are ways YOU can help.
How?
Ways to help your favorite series live a longer life:
Buy the books… Free downloads and illegal copies do not count toward the sales figures publishers use when determining the success of a book. If you want your favorite authors to be able to keep writing about your favorite characters, the best thing you can do for them is to purchase a copy of the book from an authorized seller.
Pre-Order the next book in the series as soon as it becomes available. Don't wait until the release date to show your support for the series. Decisions about future books are made very early on. The stronger the pre-order sales, the higher the likelihood the publisher will consider renewing the series beyond that next book.
Can't afford to buy it? Check it out from your local library. If they don't have it, request it! Libraries buy LOTS of books, and the higher the demand for a book, the more copies they try to keep on their shelves.
Write a review! Did you know that when you write a review on Amazon, it helps the author? More reviews mean more promotional opportunities for that book. Amazon gives better visibility to books with more reviews. You can also share your reviews on Goodreads, B&N, and your local library's website. Every review helps build exposure and buzz for your favorite books.
Tell your librarians, teachers, and friends about your favorite books. Referrals are a great way to build buzz for a book.
Ask your school or local library to host an author event. Inviting the author to your community is a great way to support the authors, by encouraging more people to discover them.
Donate a copy. Already bought one? Have some cash to spare? Consider buying a copy for a local hospital, homeless shelter, prison reading program, or a school with limited library resources.
So the next time someone asks, "Elle, when will you write another Nearly book?", my answer will be, "That's entirely up to you."
Crossing fingers we can make it happen someday.
Thanks for reading!
Welcome to the Spring 2016 YA Scavenger Hunt! This bi-annual event was first organized by author Colleen Houck as a way to give readers a chance to access exclusive bonus material from their favorite authors…and a chance to win some awesome prizes! At this hunt, you not only get access to exclusive content from each author, you also get a clue for the hunt. Add up the clues, and you can enter for our prize–one lucky winner will receive one book from each author on the hunt in my team! But play fast: this contest (and all the exclusive bonus material) will only be online for 72 hours!
Go to the YA Scavenger Hunt page to find out all about the hunt.
There are eight contests going on simultaneously, and you can enter one or all! I am a part of the
ORANGE TEAM
–but there is also a red team, a gold team, a green team, a teal team, a blue team, a purple team, a pink team, etc… for a chance to win a whole different set of books!
If you'd like to find out more about the hunt, see links to all the authors participating, and see the full list of prizes up for grabs, go to
the YA Scavenger Hunt page
.
And don't forget to read all the way through! Stick around at the end of this page for a chance to win my other books and some excellent HOLDING SMOKE SWAG!
SCAVENGER HUNT PUZZLE
Directions: Below, you'll notice that I've hidden a secret number in red. Collect the hidden numbers of all the authors on the orange team, and then add them up (don't worry, you can use a calculator!).
Rules: Open internationally, anyone below the age of 18 should have a parent or guardian's permission to enter. To be eligible for the grand prize, you must submit the completed entry form by April 3rd at noon Pacific Time. Entries sent without the correct number or without contact information will not be considered.
SCAVENGER HUNT POST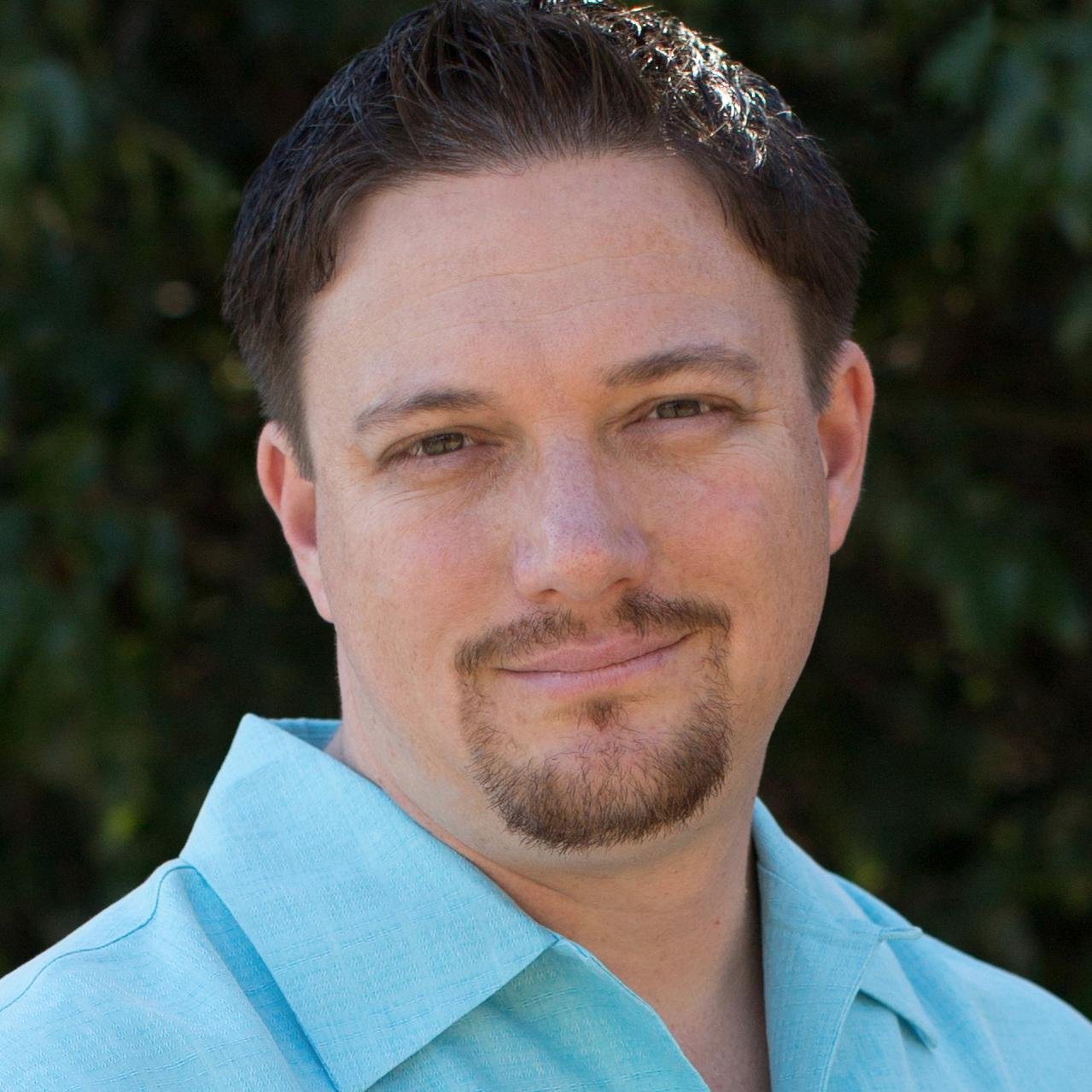 Today, I am hosting author Austin Aslan on my website for the YA Scavenger Hunt!
Austin Aslan was inspired to write his young adult sci-fi survival eco-thrillers The Islands at the End of the World and The Girl at the Center of the World while living with his wife and two children on the Big Island of Hawai`i, where he earned a master's degree in tropical conservation biology at the University of Hawai`i at Hilo. A National Science Foundation Graduate Research Fellow, he can often be found exploring the wilds of northern Arizona in a tent on a punctured air mattress. In other lives, Austin drove ambulances way too fast, served as an ecotourism Peace Corps Volunteer in a Honduran cloud forest, and managed a variety of local, state, and federal issue campaigns. Follow him on Twitter at @Laustinspace.
About THE GIRL AT THE CENTER OF THE WORLD:
As sixteen-year-old Leilani and her family learn to live without electronics, farming the land as her ancestors did, she finds strength in her relatives, her friendships, and her strange connection to the Emerald Orchid–the force whose presence caused global devastation–but suffers regret over what she must do to survive. An exciting and satisfying sequel that continues the thrilling ideas and adventure of THE ISLANDS AT THE END OF THE WORLD.
WOW! I can think of about 50,316 reasons to listen to Austin's exclusive content below! Fascinated? You can also find out more information by checking out Austin's website or find more about Austin's book here!
AUSTIN'S EXCLUSIVE CONTENT
During the Tucson Festival of Books I was honored to be one of a handful of YA authors interviewed by a dynamic group of Tucson teens, others among them including Andrew Smith, Emily Lockhart, Lisa McMann, Isabel Quintero, Jennifer Nielson, and John Rocco! Their interviews are also available following the link.
I realize you're not not likely to listen to this full interview (if you do have time, go for it!), but check out the excerpt, at least, if you have a second!
Mahalo!
https://soundcloud.com/pcpl/a-conversation-with-austin-aslan-excerpt
https://soundcloud.com/pcpl/a-conversation-with-austin-aslan
And don't forget to enter the contest for a chance to win a ton of books by all the amazing authors on the orange team! To enter, you need to know my secret number… Did you find it? Add up all the favorite numbers of the authors on the orange team and you'll have all the secret code to enter for the grand prize!
A LITTLE SOMETHING EXTRA!
Enter this Rafflecopter drawing for a chance to win a little extra something from me!
CONTINUE THE HUNT
To keep going on your quest for the hunt, you need to check out the next author, the extraordinary
Paula Stokes
!
A lot of readers have emailed to share their excitement over NEARLY FOUND (coming June 2, 2015) and HOLDING SMOKE (coming in 2016). I know, I know… June is a long time to wait, and a lot of you have asked if I've written anything else? The short (very short) answer is yes! I have a few short stories and essays floating out in the world and I am happy to share them with you.
Essays:
The Good, The Bad, and The Uncertain in The Huffington Post: in which I talk about the lessons I learned as a prison warden's daughter, and how my childhood shaped my thoughts on character development.
What's In A Name? on The Big Idea with John Scalzi: how I named my character, Nearly Boswell, and the Big Idea behind Nearly Gone.
Short Stories:
*UPDATE (Nov. 19, 2015):  It has come to my attention that the staff at Goodreads classifies short stories as follows: "any short stories made available online do actually count as books". For this reason, I've withdrawn the short story material from the Tumblr site where these fun little serial story experiments were originally posted, to avoid confusing readers and diluting my bibliography with serial projects that were never intended to be distributed or marketed as ebooks. These shorts were originally posted in the spirit of sharing raw and unedited test material with fans and readers for fun. They were never intended to be promoted or marketed as ebooks. I apologize to anyone who would otherwise have enjoyed them, that I can no longer make them "available online".
The Thaw (Urban Fantasy): Winter and Spring are ill-fated assassins, in love but unable to share their seasons on earth.
The Oath (Horror): a group of teenage girls try to shirk a pledge that binds them to a possessive and deadly poltergeist.
When The Angel Comes (Magical Realism): the angel of death replays a man's life choices through an old silent film.
Three Little Words (Dark Contemporary): the birth of a pyromaniac.
The No-Tell Motel (Psychological Thriller): a twist on the old urban legend of The Vanishing Hotel Room.
The Hand That Feeds (Thriller): metamorphosis of a sociopath.
Really exciting things are happening!
"Emily Meehan (Editorial Director) at Disney Hyperion has acquired a YA novel called Holding Smoke by Elle Cosimano, author of Nearly Gone. Pitched as The Shawshank Redemption meets If I Stay, the story tells of a boy serving time for a murder he didn't commit and who, after a near-death experience, finds himself able to separate his soul from his body and travel in a quest to find the real killer and clear his name. Publication is scheduled for spring 2016; Sarah Davies at Greenhouse Literary Agency did the two-book deal for world English rights." — Publishers Weekly, Rights Report: Week of June 30, 2014
And for fans of NEARLY GONE, the sequel, NEARLY FOUND is tentatively scheduled for release in June 2015! If you liked the science and riddles in book 1, then fasten your seat belts. Book 2 will take readers on a forensic science ride you won't want to miss. Stay tuned for a summary and cover reveal, coming soon from Kathy Dawson Books/Penguin Books for Young Readers.
NEARLY GONE has been out in the world for a month, and I couldn't be happier! I adore the photos many of you have shared of my book on shelves in brick and mortar shops, airports, Costcos, and in your homes! Many of you have asked, "how are sales?" or "how can I support your book?", so I thought I would offer some suggestions here on the blog.
How To Feed & Care For Your Favorite Authors
Buy the book. Many people don't realize that downloading a "free" book online is book piracy. Sites that offer my book "free" are offering it illegally. Please consider the content creators/authors/artists/musicians who devote years of their lives to their crafts, and purchase their work through an authorized online retailer instead.
Donate a copy. If YA lit isn't your thing, consider buying a copy of the book as a gift or donating copies to your local public library, high school, children's hospital, or youth center.  Charitable donations are a great tax deduction, and it's a great way to put books in the hands of teens, librarians, and teachers who might not otherwise have the resources to purchase them.
If you loved the book, tell your friends. The power of grass roots/word of mouth/hand-selling is one of the best ways you can support your favorite authors. Consider recommending your favorite books in a Facebook status update or a tweet. Online sharing can go viral in the best possible way, and it's a quick, easy way to get the word out and support your favorite authors.
Ask your local public and high school librarians to carry the book. Libraries have limited resources, and not every book will be carried in your local libraries or schools. The more interest there is in a particular book, the more likely a librarian is to purchase it. And if they can't due to lack of resources, consider buying a copy to donate to their collection. Your local librarian will thank you for it.
If you read the book, write a review. Reader reviews are a great way to support an author. Consider writing a brief review of the book to post on sites like Amazon, Barnes & Noble, or Goodreads. Even a sentence or two can help build urgency and generate interest in the book.
Since I'm currently living abroad, I especially love receiving pictures of my book in the wild. A photo speaks a thousand words, and sheds light on where my book is being shelved and carried. If you are able to snap a photo of my book (not just the cover, but the entire shelf) I can see what store is carrying it, how the book is displayed, and how many copies are in stock. All of this information helps me better understand how my book is faring in the world.
So there you have it! A simple five-step guide to caring for your favorite authors. Thanks to everyone who has supported NEARLY GONE, and those who continue to support me through my debut year!
Welcome to my photographic tour of my trip to Washington, DC in celebration of the release of NEARLY GONE, which hits shelves tomorrow!
Tweet of the Week:
First stop, an author visit at George Mason High School in Fairfax, VA with author Claudia Gray as part of the NoVA Teen Book Festival weekend. We met some fantastic student writers!
The very first time I held my own book was at the NoVA Teen Book Festival in Arlington, VA.
The highlight of my participation in the festival was the "YA Bad Boys" panel discussion, in which we discuss our favorite literary bad boys and the people who love them. (photo source: NoVA Teen Book Festival)
Here are all the authors who participated in the 2014 NoVA Teen Festival. It was both thrilling and an honor to be included in such esteemed company. (Photo source: NoVA Teen Book Festival)
While I was home, my dear friend (and old college roommate) and I were interviewed by our local paper. Our story is pretty incredible. You can click the photo above to read it — sometimes truth is stranger (and so much cooler) than fiction. And we were honored to be welcomed back to St. Mary's College of Maryland to speak with aspiring writers about our journeys to publication.
I was honored and grateful to see some supportive friends and familiar faces at my signing in Fredericksburg, VA. Jabberwocky Books hosted a fantastic after-hours evening!
And then THIS happened!!! Click the photo to watch the live WUSA9 News at Noon interview.
Next up, Frederick, MD, welcomed me in style with an interview in the Frederick Post. Click the link to read the article.
And I was thrilled to find out that Nearly Gone was listed as a Hot New Release on Amazon, and a YA Mover & Shaker on Goodreads!
Next stop, a memorable author visit to West Potomac High School in Alexandria, VA. I can't put into words how special this particular school is to my heart. But if you've read NEARLY GONE, and you know anything about Northern VA and the Rt 1/Mt. Vernon area of Alexandria, then you probably already figured out that this school is right in Nearly Boswell's backyard. Librarian Carolyn Hilyard championed my book since she first recognized the setting so closely matched WPHS's, and she organized an incredible event, with presentations, Q&A, and a book raffle and signing. I came away with a huge smile and a lot of great WPHS swag. Thank you, WPHS, for an author visit I'll always remember. (Photo source: WPHS)
In addition to interviews, newscasts and school visits, I also had the pleasure of signing at some of DC's most well-known independent booksellers. My very first reading took place at Politics & Prose in Washington, DC.
Then I headed to The Curious Iguana in Frederick, MD. If you are in or anywhere around DC and you have not visited this bookstore, you MUST go! Marlene's store calendar is afire with amazing presentations, author visits, and bookish events. She invited me to teach a writers' workshop prior to the signing, and the launch event packed the house!
I met bloggers and readers. And Lucky 13s Alex Lidell, Justina Ireland, and Kelly Fiore came out to show their support.
Perhaps the best surprise of the night was the arrival of my SECOND GRADE TEACHER! Mrs. Lennon, you are the coolest, and your support and encouragement mean the world to me!
And of course, no book launch journey would be complete without my Lucky Chicken. My 11 yr old son knitted this chicken in school. He gave it to me the night before I left on my tour. He knew I was anxious, and maybe a little bit scared. And he trusted me with his chicken, saying it would bring me luck. Lucky Chicken came with me to every signing, every lonely hotel room, the TV studio, and all my interviews. He was with me during my school visits, and while I was struggling not to get lost in a rental car in the city. This little chicken is lucky indeed, but I promise you he isn't as lucky as I am. I couldn't have done this without the support of my family, my agent, my publicist, and the booksellers and librarians who made this trip possible.
Thanks to all my readers. What a fantastic trip it has been!